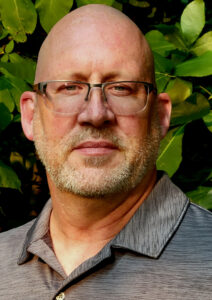 Don Vincent – Sports Director, Play by Play 20 years of Play by Play coverage in Lorain County! Don was a two sport high school athlete at Lorain Southview earning All Conference and All County honors playing football for the Saints as well as basketball for Hall of Fame Coach Larry Stark. He continued his football career at John Carroll University earning two letters while completing his Bachelors degree. He has been with WOBL & WDLW since 1997 and started working with the Sports Team in 1999 as a stringer. Don was a part of the team that won multiple APA awards in the mid 2000's and has been a play by play voice for the stations since 2001. He became the Sports Director at the Stations in 2017 and will serve as the Play by Play voice on WDLW for high school football and will be the lead Play by Play voice for High School basketball coverage this winter for the stations. He also provides Play by Play calls for Oberlin College Football and Basketball webcasts as well as some work with WLCS (Lorain City Schools Television). Don is a Board Member of the Lorain International Association, having served as Vice President and President of the organization. He currently serves as the Chair of the Festival Committee for the International Festival and has served as the emcee of the Princess Pageant for more than a decade. Don is also an Advisory Member of the Lorain Sports Hall of Fame. He recently joined the committee that selects Golden Helmet Award, Ms. Volleyball, Mr. & Ms. Basketball as well as Mr. Baseball and Ms Softball. Don still lives in Lorain with his wife of 34 years, Juanita. He is also the proud father of three adult daughters.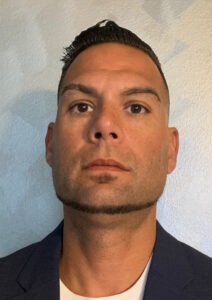 David Rivera – Assistant Sports Director, Half Time and Post Game Co-Host Dave was a multi sport athlete at Lorain Admiral King playing basketball and football. He found most success on the football field winning three letters for the Admirals. Dave later went to The Ohio Media School and graduated with a certificate in Radio Broadcasting in 2017. Dave had a strong social media presence with a particular interest in local high school sports. That presence brought Dave to the attention of the stations and in 2018 he joined WOBL, starting out as a sideline reporter. Through the years he has become a valuable multiple tool contributor to the Sports Crew -filling in with Play by Play and Color Commentary duties. Currently he is the host of The Lorain County Huddle Postgame Show as well as managing the social media presence of the stations sports coverage on Twitter and Facebook. Dave calls color during the basketball season. Dave still lives in Lorain with his wife of 20 years and two children.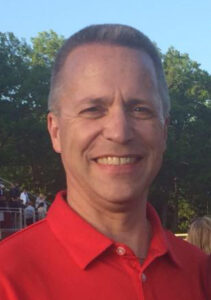 John Guzik – Color Analyst John was a multi-sport athlete at Southview and started in sports radio as a pre-teen reporting for the Jim Allan Sports Show. He entered the radio business full-time after earning a Master's Degree from Syracuse University in TV/Radio Management. He has nearly 30 years in TV and radio both on-air and in management including Operating Partner of a pair of stations in North Carolina. Away from the studio, he's been involved in youth sports as a dad, coach, committee co-chair of the Avon Lake Youth Baseball Federation, and as a referee and umpire in sports ranging from Flag Football, to high school varsity basketball and men's fastpitch softball and baseball. He joined the WOBL/WDLW sports team in 2019 and this year will provide color commentary alongside Don Vincent on WDLW for high school football. He lives in Avon Lake and has a son who is a senior at The Ohio State University.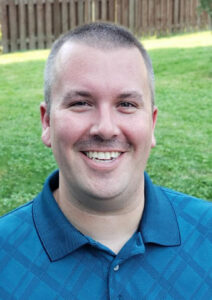 Brian Deitz – Play by Play Working full-time in public safety for the last five years, Brian returns as the play-by-play voice on WOBL this fall. He previously worked at WOBL/WDLW from August 2005 through November 2017 starting as an intern, then working as a show host, sports director and news director. During his time, the sports department was awarded first place for Best Regularly Scheduled Sports in Ohio by the Associated Press in 2008 and 2009 and finished second for Outstanding Sports Operation in 2009. Brian has previously worked with Amherst City Cable, announcing high school football, basketball and volleyball. He also hosted a weekly coach's show with then head football coach Chad DiFranco. Along with high school sports play-by-play, Brian served as the public address announcer at Lorain County Speedway in 2005 and 2006. In 2007 and 2008 he served as the public address announcer for the NASCAR Camping World Truck Series at Mansfield Motorsports Park. Brian has also worked at Oberlin College doing play-by-play for football and men's and women's basketball, along with public address announcing for men's and women's soccer, men's and women's lacrosse, softball and baseball. A life-long resident of Lorain County, Brian resides in Amherst with his wife and two kids.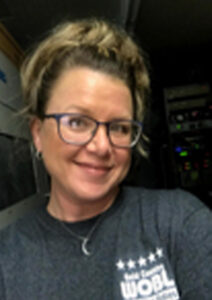 Nikki Lynn - Half time and Post Game Co-Host (Scoreboard Updates), Producer Nikki's interest in sports started early - at the age of 5, she participated in gymnastics and ice skating. She grew up watching sports of all kinds with Grandpa Ron. They enjoyed watching all sports, from bowling and football to hockey and baseball. During her high school career at Olmsted Falls, Nikki served as a Basketball statistician and later became the first female Bulldog in school history, wearing the mascot uniform during her junior and senior years. Nikki holds degrees in journalism and media broadcasting from the Ohio Center for Broadcasting and Cuyahoga Community College. She started working at WOBL/WDLW in 2008 as a Sunday morning show host, and later transitioned into the midday show host between 2011 and 2016. Later, in 2016, she became the Traffic and A/R director including ad production, as well as part-time news anchor and in 2018 joined the Sports Crew working in studio doing the score updates, halftime and post game shows. Now an empty nester, Nikki lives in Elyria with her husband Chuck.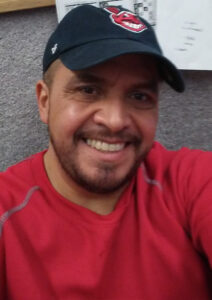 David Q - Producer After graduating from Southview High School in 1988 and later from The Ohio Center for Broadcasting, David began his radio career at WOBL in 1996 as a sports engineer. He also sharpened his on-air skills, quickly becoming "America's most beloved radio personality" hosting weekend shows. In 2015, David moved into the studio and became a producer of both football and basketball broadcasts.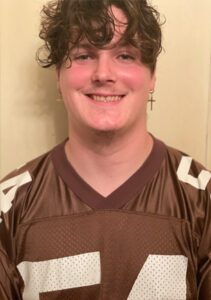 Asa Haslage – On-site Support/Statistician Asa is a Sheffield Township product graduating from Clearview. He's played sports, been around sports and has watched sports all his life. At Clearview, Asa was a 3 year varsity letter winner in football and baseball. Almost immediately after graduation, he attended the Ohio Media School with a focus on sports media, radio, TV, and editing. Asa's connection to the stations started early. As part of the Tatra Highlanders Polish Folk dancers, which he has been a part of since he was in the womb (literally), he met Don Vincent at the Lorain International Festival. That meeting resulted in an internship while he was still in school and he's been apart of the stations ever since. Asa's late grandmother listened to Kool Kat religiously. He remembers WOBL/WDLW covering Clearview football games and the team using that as motivation. WOBL is home to Asa for those reasons, as well as his grandmother, and he enjoys covering the schools he played against, and sometimes even his alma mater.